Profile

#1232073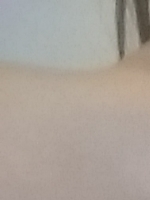 Intergalactic star princess
Hi everyone,
I am an extraterrestrial star princess who loves to learn and play. Come guide me on my journey through this strange and exciting place especially through the sensations of sound and touch. I am 28 earth years but I understand the art of age play especially with the right person. I would define myself as pansexual meaning I can have an attraction to someone regardless of any gender. I love to role play and get creative, I love to be touched and a little dominated. Is it possible to be a little dominated? I enjoy intuitive and creative minds, sensuality, and being a good or bad girl whichever you prefer ;).

I enjoy astrology and the stars since we're all made of star dust. I'd love to know your zodiac sign too if you don't mind, just for fun!

FIRE: Will you bring the fire to light our passions? Igniting my desires and pushing me beyond my limits while burning the old to become like new. - Aries, Leo, Sagittarius

EARTH: Will you nurture my very core and plant the seeds of your fantasies in the garden of our imagination? My body and mind like the fertile earth to your suggestions and caresses. -Taurus, Virgo, Capricorn.

AIR: Allow your senses to soar. Send me a message, share your deepest secrets and fantasies. together we can blow them into reality. - Gemini, Libra, Aquarius.

WATER: Shower me in your cleansing intuitive nature as we swim in our subconscious erotic thoughts. - Cancer, Scorpio, Pisces

Let's share and celebrate this synergistic energy exchange and
touch the outer realms of reality... live your most exotic fantasy.

My Recent Posts
I don't have any posts yet.