Profile

#1296407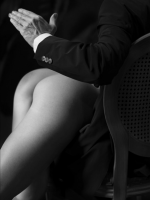 Submissive Princess needs to be punished!
I've always been the innocent or shy girl I can be out spoken if I don't get my way. but now I just want a dominate man to show me who's boss. I like to think I'm funny, smart, cute and bubbly... Definitely Daddy's little Princess but also a total brat at times and a handful too. I just need someone to show me what a GOOD GIRL I can be!

My Recent Posts
I don't have any posts yet.