Profile

#1439049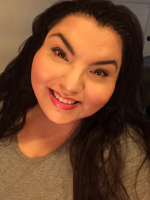 This Dominant BBW will drain you.
First thing you'll notice about me would be my voluptuous body, perfect curves of a sexy BBW. Second thing I will share with you is that I am a total control hungry woman, who has a fetish for financial domination. I am looking for men and women who find me alluring and irresistible, those of you who are ready and willing to serve a dominant plus size Financial Domme who will do everything in her power to break you, mentally and physically. I will take what I deserve. I will use you as I see fit. I will drain your wallet and balls empty. I love to dominate, controlling every aspect of someone's life until they are helpless without me, weak and needy for all of my attention. Nothing provides more of a thrill to me, than I get from making your spoil me, spending your hard earned cash on all those little luxuries worthy of a Goddess! I don't have time or concern for "bill" or when you'll be paid next. I just want to have fun shopping online or at the store and I want you to pay for it.

Feel the need to show how submissive you are? Show your appreciation by sending me a bonus!
My Recent Posts
I don't have any posts yet.