Profile

#1419693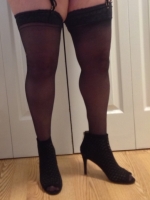 Let me hear you roar!
Hi, I'm Anna. I'm 41, divorced. I'm 5'4", 130#, long curly brown hair, pretty brown eyes and smile. Big chested, 36DD, proportionate waist and hips. Sweet ass. Sexy shapely legs. Pretty feet.

Love talking with sexy guys, hearing stories and playing. If you are hot snd horny, I want to make you feel great and I want to hear you roar with pleasure. I'm open minded and nonjudgmental. I'm lonely and needy. Can you satisfy me?
My Recent Posts
I don't have any posts yet.